We are a professional manufacturer and supplier of electric wrenches in China. Here, you can find high-quality products at competitive prices. There are wired electric wrenches and wireless electric wrenches for you to choose from, and we also provide you with OEM services for this product.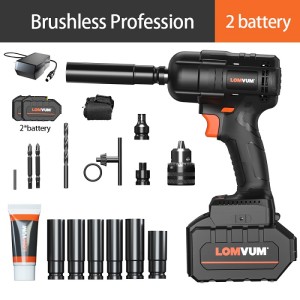 LED lighting; Positive and negative lock button; Easy adjustment of high torque。
We are looking forward to customer's and partner's inquiries which will be handled carefully by our people. Our constructive, flexible suggestions and responses may help you to make prompt and correct decision.